Evilya Çelebi's Travel Journal

Origin

Evilya Çelebi

Type

Travel Journal

Effects

Allows the user to teleport

Downsides

The maximum distance is 100 feet

Activation

Holding

Collected by

Warehouse 11

Section

Date of Collection

February 1794

[Source]
Mehmed Zilli (March 25, 1611 – after 1682), known as Evliya Çelebi, was an Ottoman Turk who travelled through the territory of the Ottoman Empire and neighboring lands over a period of forty years, recording his commentary in a travelogue called Seyâhatnâme.
The journal was used by Evliya Çelebi during his travels. When held, the user can teleport, but only over short distances, with a maximum distance of 100 feet. The user must be able to see the spot they want to go to.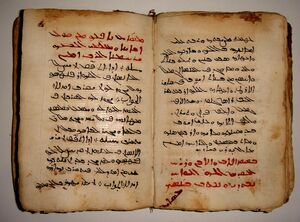 Community content is available under
CC-BY-SA
unless otherwise noted.